We can't think of anything more iconic than "9 to 5," by the legend herself, Dolly Parton to celebrate Labor Day.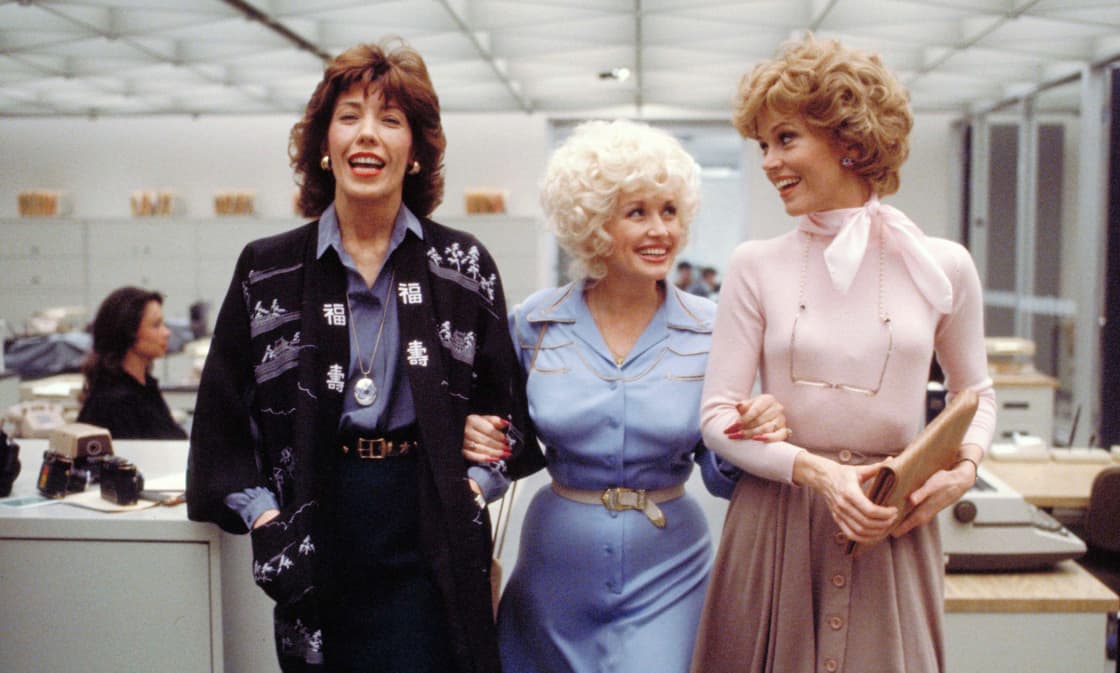 Unlike the icon sang herself, "working 9 to 5, what a way to make a living." We hope you all kicked back and took a rest during the holiday. We've got a good stretch of time without holidays now and Labor Day always celebrates that end of summer intro to fall transition. May your bbq's be strong, your beach be beachin' and your last rays of heat warm you through the upcoming cool weather.
Some fun facts about this iconic song, movie, and musical all of the same title are: the concept for 9 to 5 began with Jane Fonda. Did you know that 9 to 5 was a black comedy before it was a broad comedy. And, back then all three lead roles were written for the women cast in them. Yes! The lead roles in 9 to 5 were written specifically for Jane Fonda, Lily Tomlin, and Dolly Parton. What a trio! Touching back on the Jane Fonda fact, 9 to 5 was produced by Jane Fonda's company, IPC Films, and the idea originated from a real-life organization. Though it's ranked number 74 on the American Film Institute's list of the 100 Funniest American Movies of All Time, 9 to 5 didn't start out as a comedy, it was originally intended to be a drama. The role of Violet Newstead was written specifically for Lily Tomlin, the legendary actress and comedian turned down the part when it was first offered to her. She was in the midst of filming another film and had to be convinced. From an old interview with the Evening times we found all the details behind the switch. It was Tomlin's wife, Jane Wagner, who changed her mind. "My partner Jane said to me, 'This is the biggest mistake of your life.' She said, 'You've got to get on the phone and tell Jane Fonda you want to take back the resignation … And I am grateful that I did it."
Dolly Parton was a country music star, a phenomenon in her own right, 9 to 5 was Dolly Parton's movie debut. She was so dedicated to her craft she learned the entire script fron to back. Always a business woman first, Dolly Parton would only agree to star in 9 to 5 if she could write the theme song.
Did you know those facts? Let us know your thoughts behind this iconic song.